Chalet Mont Bois, Courchevel, French Alps - Sleeps 12
Courchevel Village 1550 luxury chalet Mont Bois
The chalet Mont Bois located in the heart of the village of Courchevel Le Praz, is an authentic family chalet just 300 metres from the ski lifts le Praz and Foret. The exterior architecture of this large family chalet is authentic and blends into the scenery offered by the typical Savoyard village of Courchevel Le Praz. The exterior of the chalet Mont Bois is a mixture of gray stone and light wood that come to cover the facade.

Large windows incorporated into the two Jacobins of the roof bring wonderment to the contemporary side of chalet Mont Bois. The surprise effect is accentuated when one enters the chalet. The unique interior design is a subtle blend of wooden furnishings and fabrics in warm colors, all perfectly integrated in contemporary architecture with clean lines where white walls enliven the space. 12 adults and 2 children (under 12).
Learn more about Ski Chalet Mont Bois.
Enjoy the spacious living areas offered by the chalet Mont Bois. This family chalet hosts twelve adults and three children in six rooms. If only one relaxation area was not enough, the Mont Bois luxury chalet houses two cozy lounges with sofas, fireplace and stove and each space has its open kitchen. After a meal shared by all in the large dining room of the family chalet, teens can choose which lounge to stay in as parent's evenings will often be punctuated with conversation topics to remake the world.

The large sunny balcony is conducive to a moment of reading after a day of skiing on the slopes of the largest ski area in the world. With family and/or friends, you will love the chalet Mont Bois. This great family chalet in the centre of Courchevel Le Praz is a haven of sharing and conviviality not far from the slopes. Its level of equipment and services will help contribute to an enjoyable holiday.
See full details for Mont Bois
Courchevel, French Alps
Courchevel has for many years attracted the world's rich and famous and this trend remains unchanged today. As a resort it has few Alpine rivals for comfort and cuisine. This home of Alpine chic is orientated towards pure luxury and Courchevel luxury ski chalets are really amongst the best in the world with catered chalets being the most popular.

The season is long, the snow record exceptional and, forming part of the Les Trois Vallées, the skiing is endless. Whether you prefer challenging runs like Les Suisses or cruising the broad blues, such variety makes Courchevel enormously appealing to skiers of all ages. What's more, the adjoining resorts of Méribel and Val Thorens are easily accessible.

Courchevel features an excellent selection of up market boutiques, restaurants and nightspots and the chalets in Courchevel are world clas... Read more s. The resort boasts four 2* and 1* Michelin Resturants. This exclusive resort has legions of followers who simply won't go anywhere else….it doesn't take long to work out why!
Creating emotional escapes since 2006
Creating your 'emotional escape' couldn't be easier. Since 2006 we've been teaming up with Just Provence to help you plan your dream holiday in Provence. Our sister company, Just Provence offers a luxury concierge service which perfectly complements our luxury villa rental offering. Together, we're here to make sure that your holiday in Provence is an exceptional experience to live long in the memory for all the right reasons.

Choosing the right luxury villa rental is key to your overall experience, so first and foremost the team at Emotional Escapes works closely with you to identify a choice of properties that most closely corresponds with your requirements. Then it's over to Just Provence to help you plan your stay. Whether you're after a few lessons to brush up on your French, or you require an in-house chef to make that special occasion simply magical, we have the local knowledge & experience to make it happen. If it's an airport transfer you require, or a beautiful venue to celebrate that grand occasion, we've got it covered, and then some...

Are you considering getting married in Provence? Whether you're planning an intimate wedding reception or a large scale family celebration for up to 200 people, we have a selection of beautiful wedding venues in Provence. [Use the 'Weddings' check box in the search bar to see a list of current wedding locations].

Both Emotional Escapes and Just Provence are based in Provence, and every member of both teams is bilingual. We only work with local professionals who are tried and tested over many years. We have up-to-date insider knowledge of Provence which you can't find in any guide book. So why waste your precious time to plan your trip, when we can take care of it for you. What's more, we can make the planning efficient and fun! Creating your ideal Provençal luxury vacation experience is our speciality.

So whatever your dream, give us a call or drop us a line. We're excited to start working with you!
its very good if u visit this place once!!
Haven't quite found what you're looking for?
You might also like:
Forest
Courchevel
• Sleeps 12
• 6 bedrooms
• Wood fireplace, Elevator, International channels
• Courchevel French Alps
Price guide: 15,000 to 21,000 €/week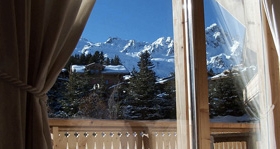 Feuneure
Courchevel
• Sleeps 12
• 6 bedrooms
• Indoor jacuzzi, Sauna, Fitness room
• Courchevel French Alps
Price guide: 15,800 to 21,000 €/week
Aspan
Courchevel
• Sleeps 12
• 6 bedrooms
• Hammam/Sauna, Indoor jacuzzi, Home cinema room
• Courchevel French Alps
Price guide: 25,000 to 35,000 €/week